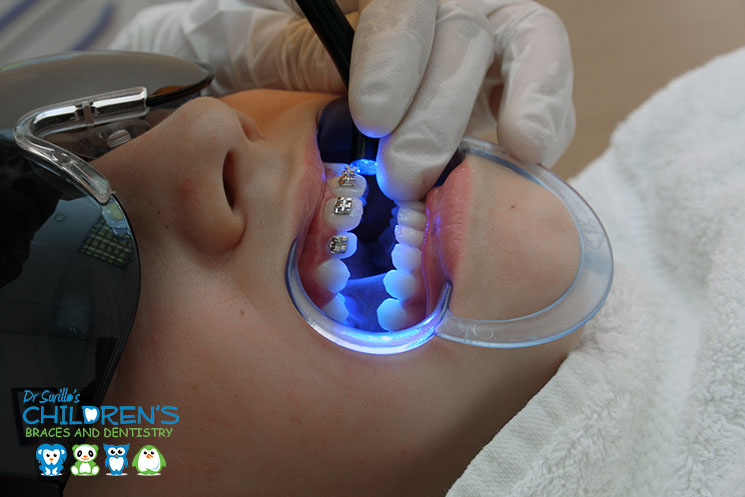 La Mesa, CA – Braces are a rite of passage for many children and adolescents. But braces have come a long way since many parents today were in them. So when it comes time for your child to begin orthodontic treatment, what options are available?
Traditional braces
These are the types of braces most people are familiar with. Traditional braces consist of metal brackets and wires made of high grade stainless steel. Today's brackets are smaller and more discreet than ever before. And younger patients love the ability to customize their treatment through colored elastics around their brackets. This options is the most reliable and the most cost effective.
Ceramic/Clear braces
Clear braces are the same as traditional braces, except the brackets are made from either tooth-colored ceramic or porcelain, or can be made from a clear material. These are less noticeable than traditional metal braces, and can be a great option for teens interested in a more aesthetically pleasing option. They do require more time and attention spent on oral hygiene as the brackets can stain easily. They can also damage more easily than traditional braces and are slightly more expensive.
Self-ligating brackets
Self-ligating braces are similar to traditional metal braces, but use special clips to hold the wires to the brackets, rather than elastics. These ties ensure less pressure is placed on the teeth. And, since there are no elastics to change out at appointments, they don't have to be adjusted as often as traditional braces. They are lower profile than standard metal braces, too, so there is less chance of plaque build-up accumulating around the brackets.
Invisalign Teen
Invisalign uses a series of clear, removable aligners to gently guide the teeth into place. The aligners are custom created for each individual patient and are changed out approximately every two weeks. Because the aligners are clear, they make straightening teeth almost invisible. And because they are removable, teens love that they don't have to alter their diets – the aligners are taken out when eating and drinking, so teens can eat whatever they want. Invisalign is only available for teens and adults, and may not be suitable for all patients. It is also a more expensive option.
There are many options for orthodontic treatment today. To determine which may be best for your child or teen, schedule a consultation today to learn more about options available to you. Call Dr. Santiago Surillo today at 619-461-6166.