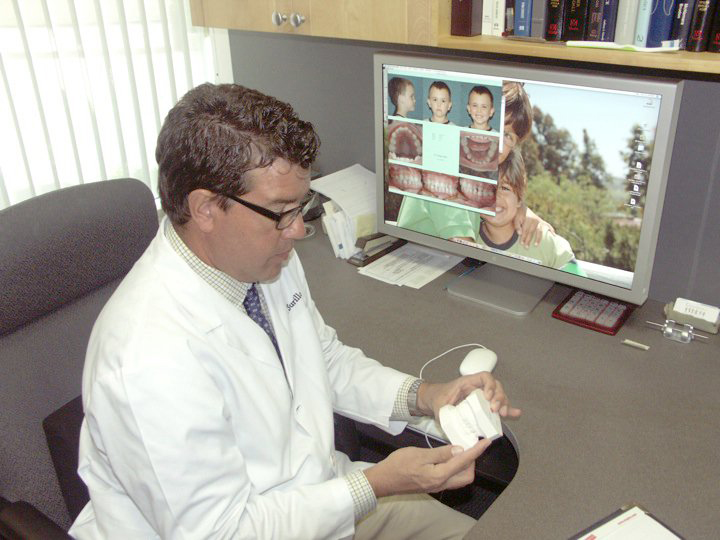 La Mesa, CA – Dr. Santiago Surillo has a unique distinction among his peers – he is both a board certified orthodontist and pediatric dentist. And that means his patients receive a unique perspective on their dental health.
Dr. Surillo received his dual specialties in orthodontics and pediatric dentistry from the UCLA School of Dentistry, where he also received a Master of Science degree in Oral Biology. He is one of only a handful of dual trained specialists in the La Mesa area.
And this means his patients receive care that begins when their smiles are just beginning to emerge, and continues through their adolescence.
Every orthodontist is also a dentist, but not every dentist is also an orthodontist. That means that sometimes, you may receive conflicting information about your child's smile. Your dentist may have thoughts on the proper time to start orthodontic work, or how the teeth should move. But, only an orthodontist has the special training to best know those answers.
But that's not the case for patients at Dr. Surillo's Children's Braces and Dentistry. Dr. Surillo can begin treating patients before their baby teeth have all come in, and form a relationship with the patient and the family. Over time, he can watch how the baby teeth are erupting, and at each appointment, he can get a more clear picture on how the patient's bite and smile are forming.
Dr. Surillo wrote his Master's thesis on skeletal jaw classifications, and this research and work helped redefine the modern diagnosis and treatment planning for children. And his unique perspective as both a pediatric dentist and orthodontist means he will be able to recognize any issues, no matter how subtle, in their earliest stages. This then allows him to determine the best course of action for treatment planning.
For some children, that may mean waiting until the permanent teeth have erupted to begin orthodontic work. But for other children, early interceptive treatment may be more beneficial. And because children see Dr. Surillo from their first birthdays forward, he can discuss potential problems with parents all along the way. Together, they can determine when treatment should begin.
Dual specialty care means from your child's first dental visit, you know you have a commitment to the long-term needs of your child. And it can all be found under one roof, with monitoring at every appointment.
If you're interested in learning more about the benefits of seeing a dually trained specialist, or are ready for your child to receive the best care available, call Dr. Surillo today at 619-461-6166.