El Cajon Kids Orthodontics has decades of experience bringing joy to kid's faces one smile at a time. At El Cajon Kids Orthodontics, we understand that it's not just about performing orthodontic service, it's about providing a better quality of life through orthodontic care. Previous patients corroborate that Dr. Surillo provides convenient, enjoyable, and high-quality service, leaving El Cajon kids and families delighted.
Convenient:
Understanding how busy your kid's schedule may be, with sports, music, or other extramural activities, Dr. Surillo, and his staff have flexible hours and are willing to accommodate your schedule. The office is in a prime location at the center of El Cajon, and easily accessible from La Mesa, San Diego, and Chula Vista.
Enjoyable:
El Cajon Kids Orthodontics provides an enjoyable experience, with braces and Invisalign options available for children of all ages. With accommodations such as orthodontic wax (sometimes called 'braces wax' or 'dental wax') and customization options using different colors, we'll make your child's experience painless AND fun!
Dr. Surillo El Cajon Kids Orthodontics: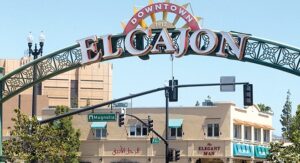 Dr. Santiago A, Surrilo is a dual-trained specialist in Orthodontics and Pediatric Dentistry from UCLA, with a Master of Science degree in Oral Biology. Dr. Surillo is highly trained and experienced in the treatment of multiple dentofacial problems that may arise in growing children of all ages, especially since he is one of only a handful of dual-trained specialists in Orthodontics and Pediatric Dentistry in the San Diego area. With over 20 years of experience, his warm, caring, and generous demeanor towards his young patients and parents has helped establish the office as one of the friendliest in San Diego. Dr. Surillo (along with his partner, Dr. Whitcomb), have been treating San Diego children for generations and has treated well over 3000 orthodontic patients. In addition to his orthodontic practice, Dr. Surillo has current hospital dentistry staff privileges at Children's Hospital-San Diego. He was an Associate Professor of Orthodontics at Children's Hospital-San Diego's Pediatric Dentistry Residency program for the past 8 years, where he taught early orthodontic intervention to the pediatric dentistry residents, attesting to his knowledge and expertise in the subject.
Quality:
We incorporate the most up-to-date technologies for your child's braces. This means your child will receive the best care and best results possible at El Cajon Kids Orthodontics. Testimonials from our previous patients have shown that our high-quality service and products put us amongst the best orthodontic specialists in the area.
Metal Braces:
Metal Braces perfect for a durable, reliable, and effective treatment option. Metal Braces are the most popular type of orthodontic care, because of their high rate of success and rapid treatment. They are also one of the oldest options for treatment and have perfected smiles for many years. Metal braces are especially versatile, a great option both for a few teeth out of place or more complex orthodontic cases. Your child will also be able to customize the braces with colored o-rings for every season. For example, some patients like to place black and orange o-rings on their braces during the month of October, in the spirit of Halloween. With technological advances, metal braces are smaller, thinner, and more comfortable than they have ever been.
Invisalign:
It is understandable that some kids may want to avoid the appearance or initial discomfort of braces but still strive for a great smile. In this case, the Invisalign option is a great treatment alternative for your child. Invisalign braces are clear and removable, making it virtually invisible. This treatment option is customized to fit over your child's teeth, slowly but steadily aligning their teeth to the desired position. Another benefit of Invisalign is that you can enjoy all your favorite foods and beverages since there are no dietary restrictions. And since Invisalign braces are removable, your child will be able to brush and floss their teeth as normal, so there is no worry of any harm to your oral health.
El Cajon Kids Orthodontics provides the type of care and service that brings families coming back for generations. The care and expertise provided by Dr. Surillo and the other orthodontists at El Cajon pediatric Kids Orthodontics are unparalleled in the San Diego area. If you need any minor or major alignments, stop by the office to see why our kids and parents leave content. Schedule an appointment today!