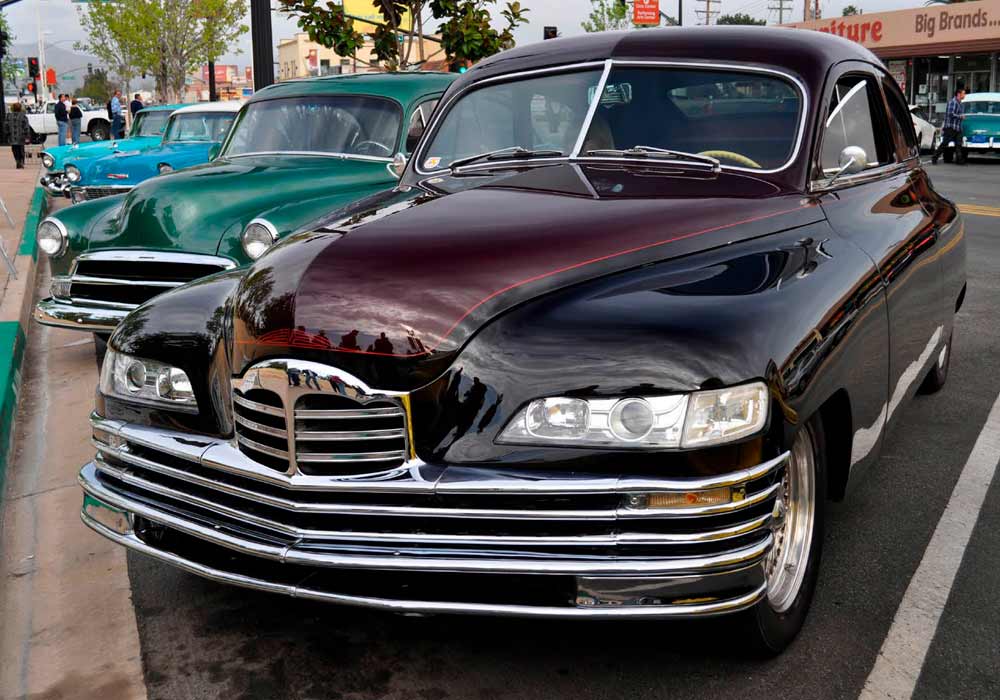 Another summer has come and gone, but who said fall has to be boring now that summer is over? Fall is here, so that means the weather will be cooler for outside activities. Going to the park during the day will be much more bearable! Nature's colors start to change around this time of year, making the outdoors especially beautiful. There are plenty of activities this fall that you and your family can enjoy in the El Cajon area. Some activities can be pretty pricey, but luckily, we found some Groupon's that we think the whole family will enjoy. If you're looking for family-friendly activities, we have found the perfect places!
Does your family like cars?
If you and your family love cars, then the Cajon Classic Cruise is the perfect event to attend! The famous Cajon Classic Cruise is back again for another stay in Downtown El Cajon. You and your family can check out the exceptional display of class cars from all over. The cruise takes place on Wednesday evenings, and there are great restaurants located in the downtown area. You and your family can enjoy a great meal then walk it off by looking at some cool cars. Cajon Classic Cruise is 5 pm- 8 pm every Wednesday until October 30th. 
Does your family like to skate?
If your family enjoys skating or if they want to try something new, Skate San Diego could be perfect for you! Skate San Diego welcomes and encourages visitors to hone their inline-skating skills inside a well-appointed facility. If you're looking for a classic roller rink with great tunes, open skate takes place on Fridays and Saturdays. The rink is located in Boston, El Cajon. 
If you're interested, we found a Groupon to help get the family fun started! Admission and skate for four people is $21 and $14 for two people. The Groupon expires 180 days after purchase, so get out there and have some fun!
Does your family like to cook?
If your family loves food or loves to cook, then we recommend taking advantage of the Groupon for MasterChef Junior Live! The popular TV show that pits young chefs in the head-to-head competition will take the live stage. This show would be a great opportunity not only to learn a new recipe or two but also potentially to be on TV at a live show! MasterChef Junior Live! will take place on October 16th at 6 pm, and tickets cost $24.75 per person on Groupon. The show takes place at The Magnolia at 210 East Main Street, El Cajon, CA 92020. 
If you do decide to try some fun new recipes, it is important to think about which foods can be harmful to your teeth. Try to incorporate foods like apples, celery, and carrots. The action of eating apples, celery, and carrots helps to produce saliva in your mouth which rinses away bacteria and food particles. 
Does your family put the BOOM in Boomers? 
Boomers! is a great place to take a family whose members may not be able to agree on what they want to do. Boomers! gives different options for everyone in the family to have fun. There is mini-golf, go-karts, bumper boats, and of course, a great arcade! Typically when you go to Boomers! with the whole family, it can end up being expensive or a short trip. Costs do add up, so to help you and your family have a fantastic time, we found a Groupon for you! You can get an All-Day Attraction Pass for One for only $29.99 per person. This pass gives you unlimited access to all attractions except the batting cage and arcade games. If you and your family do decide to use the batting cages, make sure to use a helmet to protect your teeth! Getting hit in the mouth can be damaging to your teeth, it can lead to broken, cracked, or chipped teeth.  The passes end December 8th, so make to buy them ahead of time. 
We hope you and your family make the best memories while having fall family fun in El Cajon. If you have any questions, please feel free to contact us. If you live in El Cajon and are ready to schedule your child's first dental appointment, you can make an appointment on our Children's Braces and Dentistry website!