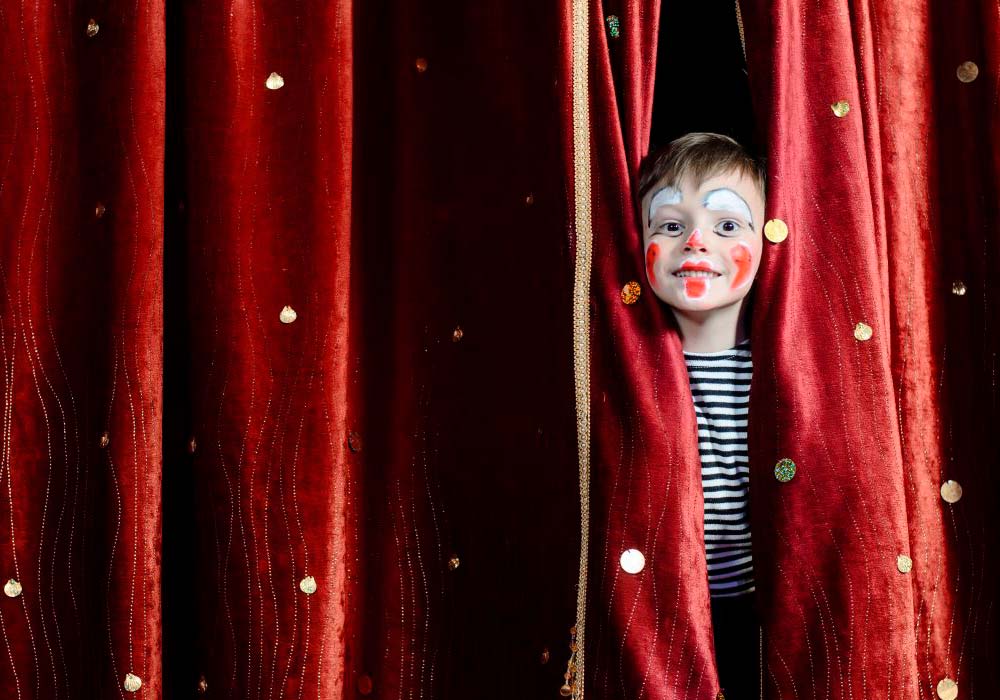 With summer coming to an end in just a month, it's a great time to squeeze in some last-minute family fun! It may be a little difficult to book a last-minute trip with the sky-high cost of plane tickets this season, but there are tons of fun things you can do in San Diego! If you're stopping by our pediatric dental office, we recommend taking a quick detour to El Cajon to make your trip worth the while. Our patients and their families are never short of exciting kids friendly activities and tasty restaurants to visit in Downtown El Cajon.
Something else our pediatric dentist and orthodontist, Dr. Surillo, loves about El Cajon is the amazing art scene! There's been a major resurgence in arts education in schools recently and we think it's super important. While our jobs may be strictly scientific as pediatric dentists in El Cajon, we encourage all our young patients to explore their creative talents! A great way for parents to help their kids pursue the arts is by showing all the incredible forms of art we have right here in El Cajon.
Youth Theaters
All the world's a stage! You just have to keep your eyes peeled to witness the best stories unfold! If your child likes movies and television (who doesn't??), then see if you can pique their interest at one of the local youth theaters. Acting is an underrated form of the arts and not every child gets to experience it. Even if your child isn't interested in being in the performance, they make take a liking to behind-the-scenes action, like writing, directing, filming, costumes, stage work, etc. 
Grossmont College Theater

at 8800 Grossmont College Dr, El Cajon, CA 92020

Christian Youth Theater

at

1545 Pioneer Way, El Cajon, CA 92020

The Magnolia by Live Nation

at 210 E Main St, El Cajon, CA 92020
Outdoor Concerts 
As we mentioned in our suggestions for family-friendly activities in El Cajon, Downtown El Cajon is hosting a free outdoor concert series called Dinner and A Concert. Every Friday evening from 6 PM to 9 PM, May through September, there will be performances from local musicians on Prescott Promenade. You and your children can eat, sing, and dance the night away! 
Art Galleries
Downtown El Cajon has an abundance of high-class art galleries you and your family can walk through. It's the perfect place to get a little inspiration and artwork from your home. Showing your children how to analyze and appreciate art at an early age can help them excel later in life! They can see where their potential could lead them in the future with practice. 
Silver Creek Fine Art and Custom Framing

at 120 E Main St, El Cajon, CA 92020
Sophie's Gallery

at 109 Rea Ave, El Cajon, CA 92020
Studio C

at 128 E Main St, El Cajon, CA 92020
The Rich Artist

at 130 E Main St, El Cajon, CA 92020
White Sage Gallery

at 132 E Main St, El Cajon, CA 92020
Art World Heritage Gallery

at 1266 Broadway, El Cajon, CA 92021
East County Performing Art Center
East County Performing Arts (210 E Main St, El Cajon, CA 92020) was a collaborative effort between the Grossmont and Cuyamaca school districts to highlight the local talent of El Cajon and surrounding areas in San Diego. The theater has hosted many productions for national and international audiences. It's an important part of the community that every child should have the opportunity to experience! 
Currently, the theater is closed for renovation, but soon, it will be reopened with auditorium seating, a VIP lounge, and a lobby. As soon as it's ready, there is sure to be a world-class ensemble of performers, musicians, and artists lined up to perform. 
Museums
Art is a major part of history! It's an incredible way to get insight into the lives and culture of past civilizations. In El Cajon, we have two very special museums with beautiful collections of art. Located at 12110 Cuyamaca College Drive West, El Cajon, CA 92019, the Heritage of the Americas Museum is split into four sections: natural history, anthropology, archaeology, and fine art. Seeing how each of these trades intersect gives us a deeper understanding of history and people. 
Olaf Weighorst Museum is another museum dedicated to American history. Named after its founder, Olaf Weighorst, the institute specializes in nineteenth-century portrayals of the American West. If you children like cowboys, they're sure to love this place! They can also participate in interactive events hosted by the museum, such as life drawing classes and art walks. If you're in downtown, stop by 131 Rea Ave, El Cajon, CA 92020, to enjoy the exhibits, gift shop, and cactus garden!
Even if the most creative thing your child enjoys at this age is picking out the color of the bands on their brackets, they will be thankful that you exposed them to the arts when they get older! Not everyone has access to so much culture and art in such close proximity. At Children's Braces and Dentistry, we try to decorate our office as fun, colorful, and artistic as orthodontics and pediatric dentistry can be, but you'll need to go to an actual art gallery to get the full experience! 
In the meantime, you can bring your children to us for other important matters like their oral health! Our team of pediatric dentists and orthodontists in El Cajon is here to keep your child's teeth strong and healthy throughout childhood and long after. Give us a call if you'd like to make an appointment today!