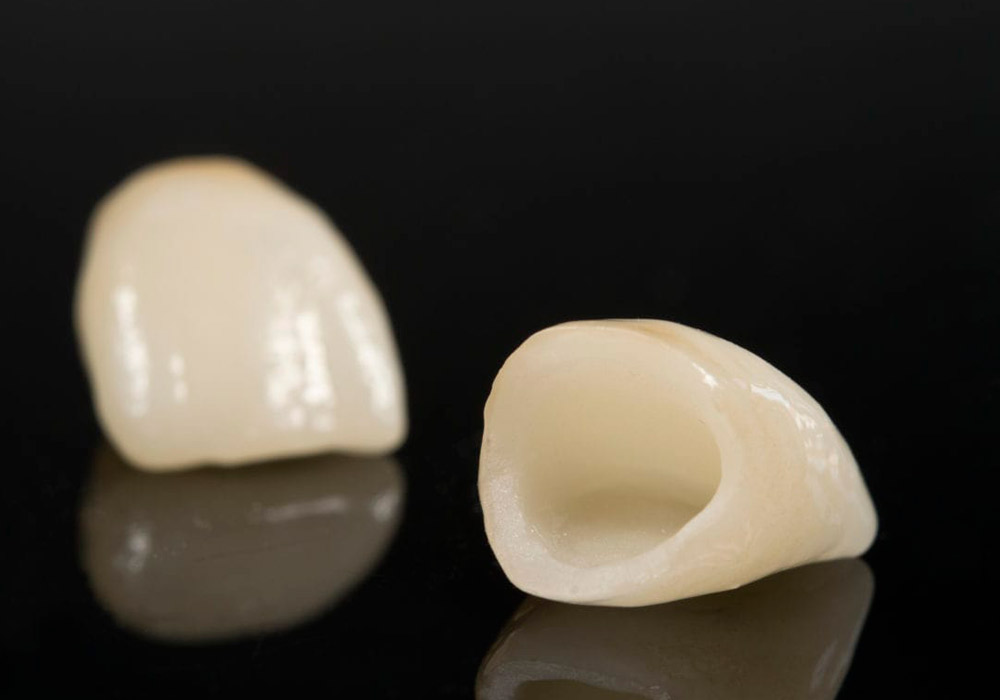 Baby teeth and adult teeth have significant differences even though they are both made from the same tissues. The enamel of baby teeth is much thinner than that of permanent adult teeth. Baby teeth also tend to generate cavities more. The cavities tend to spread easily and usually affect a larger area of the tooth. Baby teeth play a vital role when children learn to speak and chew. As everyone knows, baby teeth are not permanent, but they are still critical to the standard and healthy progression to permanent teeth.
Cavities, decay, and plaque build-up happen; they tend to be more common than most people think. When they occur in children's mouths, placing a children's dental crown over the problem teeth may be the only way to protect those teeth in the long run. Dental crowns can help protect the tooth from premature extraction. 
Dental crowns are used as caps for a damaged tooth. They can be made out of a few different materials such as stainless steel or ceramic. Tooth-colored options are great for patients that come in and are worried about aesthetics. Stainless steel crowns are more visible depending on the location of the tooth, and they can be unsightly. Ceramic white crowns can potentially chip and if they are chipped, the silver underneath becomes visible. Crowns are durable and long-lasting. They are less likely to fail and need additional work, which can ultimately save money. Stainless steel crowns are designed to last until the baby teeth fall out, and the permanent ones take their place. 
The process of receiving a dental crown is pretty simple. The crowns are quick and easy to work with. When fitting the crown, the material used is malleable and allows the dentist to easily cap the tooth quickly. A typical dental crown appointment goes as follows:
Removal: The tooth has some decay that needs to be removed before a crown can be placed. A baby root canal has to be completed on a tooth; after that, the tooth will have lost a large amount of its structure and shape.  

Preparation: The next step is to fit a dental crown. To fit the crown, the tooth will have to be shaved down to an appropriate shape that makes crown placement fit perfectly. 

Fitting: A prefabricated silver dental filling is fitted in order to find the correct size for the child's tooth. 

Application: Once the proper size is found, the crown can finally be placed on top of the tooth. The tooth is then put in place with cement. The dentist uses a special dental cement that will keep the crown in its place.
Fillings and crowns are the most common types of dental restorations that take place for children. It is essential to take your child in to be examined by a pediatric dentist twice a year so that dental disease can be prevented. Problems can occur if decay isn't taken care of or noticed. Dental disease has been tied to dangerous systemic diseases such as diabetes and pneumonia. The goal is to make sure after the appointment that your child can return to their daily lifestyle of eating, speaking, and drinking without any pain or discomfort. 
At Children's Braces and Dentistry, we make sure that your child feels comfortable. Our team will walk them through the procedure in child-friendly language so that your child can feel at ease before their procedure. If you have any questions regarding dental crowns, feel free to give us a call or make an appointment. We provide dental services to patients in La Mesa, El Cajon, and the San Diego area.