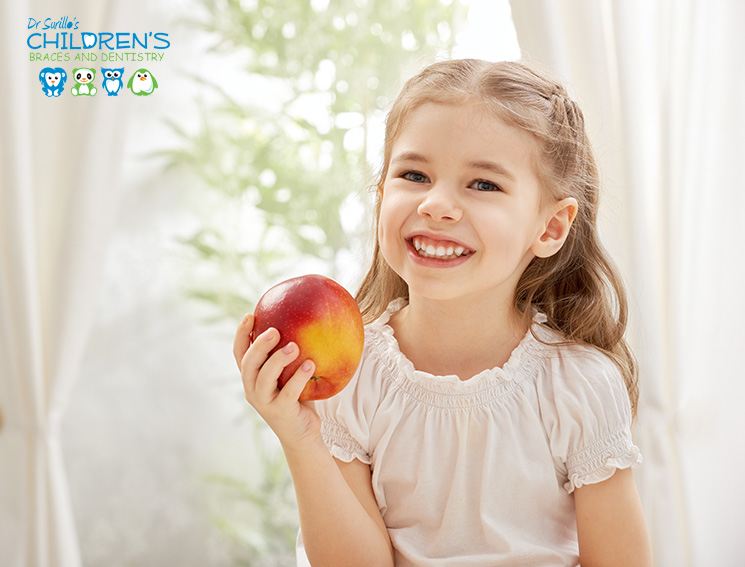 La Mesa, CA – Our lives are busy, and the older our children get, the busier we seem to get. From school to practices, homework and everything in between, it can be easy to grab pre-packaged snacks for our kids to make sure they stay fueled for their activities. But La Mesa kids dentist Dr. Santiago Surillo warns parents against choosing ease over health.

"Sometimes it can be a lot easier to give our kids some money to grab a snack out of a vending machine, or to toss a snack-sized bag of chips or cookies in their bags," says Dr. Surillo. "But not only do these kinds of foods not give our children the fuel they need to keep their bodies going, they are also harming your child's smile."
Dr. Surillo offers these tips for some quick, on-the-go snacks you can have handy for your children.
Nuts – nuts are a much healthier alternative than chips or crackers, and they promote healthy mouths. They are high in protein, which can help to build strong teeth. They also promote saliva production during chewing. This in turn helps to wash away any harmful bacteria or debris that has built up during the day. Switch out your child's usual salty, crunchy snacks for some almonds or other nuts.
Apples – an apple a day can keep the dentist away. The fiber-rich fruit cleans your teeth as you eat it, and your mouth can get especially clean if you leave the skin on. The fibrous texture of the apple can help prevent and fight plaque buildup and fight bad breath.
Cheese – cheese is an excellent snack to keep on hand. The calcium in it will help ensure your children's teeth remain strong, and the casein can prevent cavities and strengthen enamel.
Water – skip those juice boxes, sodas, energy drinks, and sports drinks. Water should be the primary drink your child consumes throughout the day. It can help wash away harmful bacteria and leftover food residue.
"To make it easier for you, it can help to prepare grab-and-go snacks at the beginning of the week," says Dr. Surillo. "Designate a spot in your refrigerator for these so your child can grab them before heading out to school or practice."
Dr. Surillo's Children's Braces and Dentistry is dedicated to ensuring children of all ages have healthy smiles that will last a lifetime. This includes educating parents and children on proper diet to encourage and promote oral health. If you have concerns about your child's oral health, contact Dr. Surillo today at 619-461-6166.