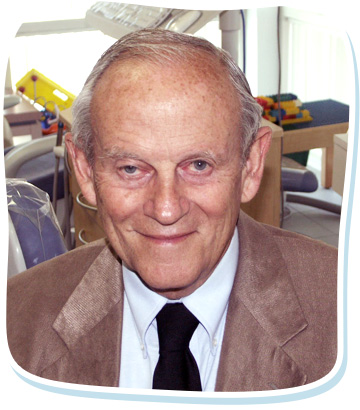 Meet Dr. Kenneth R. Whitcomb
DDS  – Pediatric Dentist
Dr. Kenneth R. Whitcomb received a Master's Degree in Education from San Diego State University and subsequently his Doctor of Dental Surgery (D.D.S.) degree, as well as his certificate in Pediatric Dentistry from Loma Linda University School of Dentistry. His post-graduate training was in part funded by a grant from the Cerebral Palsy Foundation.
Dr. Whitcomb has also served in the Armed Forces where he was a pilot for the Strategic Air Command, as well as the Air-Sea Rescue for the United States Air Force.
In the community, Dr. Whitcomb is active in his church and from 1971-92, has served in the Board of Trustees for the Grossmont Union High School District serving as Board President five times. He is also immediate past Chairman of the East County Regional Chamber of Commerce.
Dr. Whitcomb is a member in good standing of the San Diego Dental Society, the American Association of Pediatric Dentist, the American Dental Association, the California Society of Pediatric Dentists, and he is a Diplomat of the American Board of Pediatric Dentists. Dr. Whitcomb has current hospital dentistry staff privileges at Children's Hospital-Dan Diego.
Dr. Whitcomb is a native La Mesan and has practiced pediatric dentistry in his hometown since 1971. In his leisure time he not only enjoys woodworking but also photography. He has nine grandchildren, three daughters, and is married to his love, Patricia.