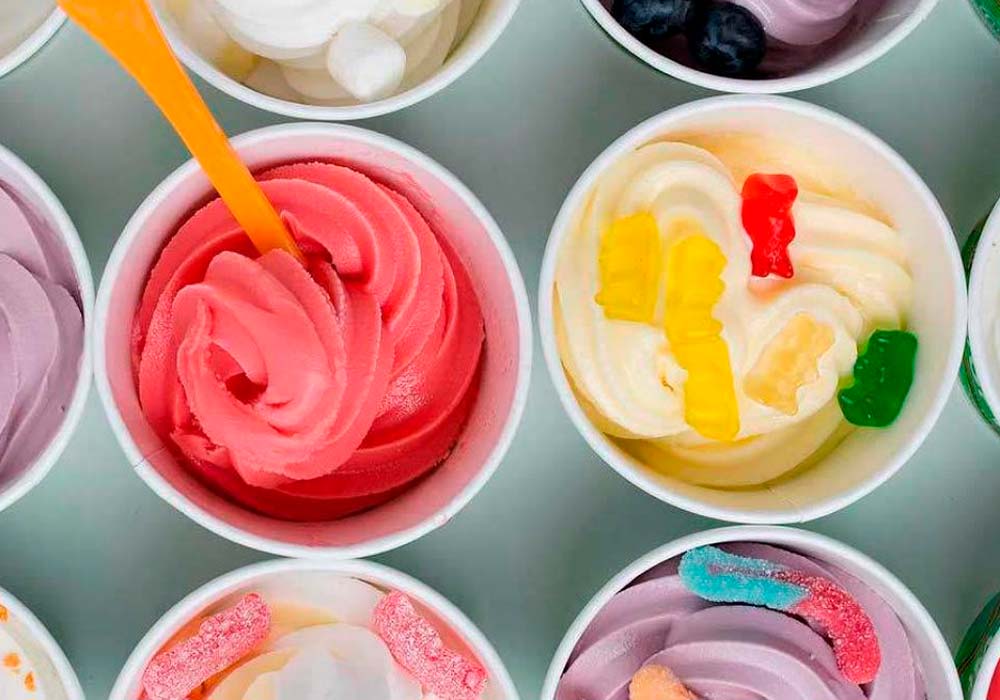 Things are heating up for the summer here in El Cajon! When your kids are out of school for summer vacation, you'll get to spend a lot more time with them! Long summer days are perfect for swimming, going to the beach, and – of course – enjoying some special summer treats! As pediatric dental and orthodontic professionals, we are very concerned with the oral health of children. It is important to consider how much sugar snacks and treats contain, and how that sugar can affect your teeth!
However, it is perfectly alright to enjoy the occasional treat. We're all about balance! If you're going to indulge in dessert, we suggest choosing frozen yogurt or ice cream. These frozen treats still contain sugar, but they also contain nutrients like calcium, which actually helps your body build strong teeth and bones! Frozen yogurt also contains probiotics and active good bacteria that help promote gut health. If you have braces, ice cream is much safer to eat than other sticky or crunchy treats. Here are just a few of the most popular ice cream and frozen yogurt shops here in El Cajon!
One of our favorite local spots is Yogurt Mill! Our patients love yogurt mills because of their flavor variety and huge portions. Perfect for sharing! This is a delicious and cost-effective way to treat your family to something special and refreshing.
Udderly Yogurt
Another amazing local, family-owned business is Udderly Yogurt. They offer 12 flavors and over 50 toppings! They serve yogurt made from fresh, natural ingredients, and most of their menu is actually Certified Kosher!
Menchie's is a well-known and highly popular frozen yogurt chain that has multiple locations in the El Cajon area. Menchie's is self-serve, which is perfect for customizing your dessert and portion control for kids! They have a huge selection of flavors and toppings to choose from.
Cookie Monster Ice Cream makes all of their ice cream in-house and in small batches, so you know you are getting a fresh and special dessert! They have lots of cool flavors, homemade cones, and even a few soft serve flavors!
If you're looking for something a little on the healthier side, try Arctic Zero! This popular brand actually has a shop here in El Cajon. They offer ice cream made with fewer preservatives, lower sugar, and no sugar alcohol. They also offer dairy-free ice cream treats, including ice cream scoops and bars! For more healthy summer swaps, the dentists at Smiles Orthodontics in Wichita have some very tooth-friendly, Invisalign-safe alternatives to summer treats that you can make right at home.
If you or your child have dietary restrictions such as lactose intolerance, there are still options out there! Try an ice cream made from nut milk so that you're still getting a boost of protein and calcium in your dessert. Some shops also offer soy-based ice cream options, and there is a wide selection of allergy-conscious frozen treats at most grocery stores in El Cajon!
Remember, the key to enjoying special treats like ice cream or frozen yogurt is moderation. When you decide to treat yourself, enjoy every bite. Just promise us you will brush and floss your teeth after!