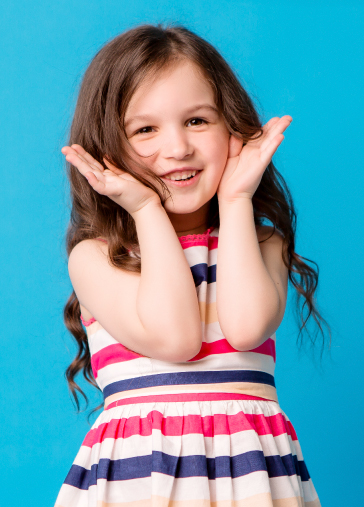 Dentist Spring Valley
In need of a Spring Valley kids dentist? Look no further. Dr. Surillo's Childrens Braces and Dentistry is happy to welcome you. We are a team committed to the dental health and development of younger patients. We are just a few minutes away from Spring Valley, and we can tell you that that short trip is worth it. Our dental practice is dual-specialty, offering Pediatric Dentistry and Orthodontics.
What to expect from a Spring Valley kids dentist?
That depends on the patient's age. We mentioned we are a dual-specialty dental practice. What this means in more concrete terms is that we can help guide very young patients to a better dental hygiene routine, and as they continue to grow, we can help them correct any problems with the alignment of their dental structures.
Pediatric dentists receive special training focusing on ways to treat younger patients, not just because their dental structures are different from those of an adult, but because younger kids need more patience and care during treatment. You know it, and we know it. Kids have a hard time trusting their dentists, and very few patients like coming to the dentist, but our team is trained precisely for this. If you need a Spring Valley kids dentist, rest assured our team will know how to make a young patient more comfortable, and even eager to come back.
Next up is our Orthodontic certification. Most problems faced by teens include the malalignment of teeth and jaws. We try to prevent it as much as we can with early treatment, but more often than not, genetics dictate how a kid's permanent teeth grow. If a patient went through early treatment, their teenage orthodontic treatment could be over a lot sooner than that of other patients who didn't. Because we check on patients from an early age, we are well acquainted with their dental development and define strategies to minimize orthodontic problems during a patient's teen years.
What Treatments

Invisalign Dentist in Spring Valley O

ffer?
Fortunately, we offer a wide range of treatments for patients of various ages. Our primary concern is ensuring that every kid who visits our office leaves with a healthier smile. Younger kids with primary teeth can receive preventive care or other treatments for more severe cases. There are occasions when a child may come into our office with severely decayed teeth due to hygiene problems. For those cases, we offer pulpectomies as a means to preserve their teeth and clear any infections. We perform tooth extractions and can likewise install dental crowns if there was a need.
You can also expect our team to be ready to help your teens with the alignment of their teeth and jaws through the use of traditional braces or aligners. Metal braces are a tried-and-true resource for any with alignment problems, and for those who prefer a more discreet option, we also carry Invisalign clear aligners. Good thing you asked because you have to make sure your next Spring Valley kids dentist offers what you need.
How can I find P
ediatric Dentist in Spring Valley

?

You can jump onto Route 94 from almost any point in Spring Valley. From there, it's a straight ride to our office. Go all the way to the end of Route 94 and exit onto Spring St. You can find us in La Mesa Village Plaza. If you need more specific directions, you can get them from maps by following this link.

Our opening hours are as follows:

Monday 8:00am – 5:00pm
Tuesday 8:00am – 5:00pm
Wednesday 8:00am – 5:00pm
Thursday 8:00am – 5:00pm
Friday 8:00am – 12:00pm

We are ready to be your next Villa Park kids dentist, we hope you can come by soon, and together we can start the journey to get your kid the healthiest version of his smile. You can book your next appointment and we will gladly welcome you to our family.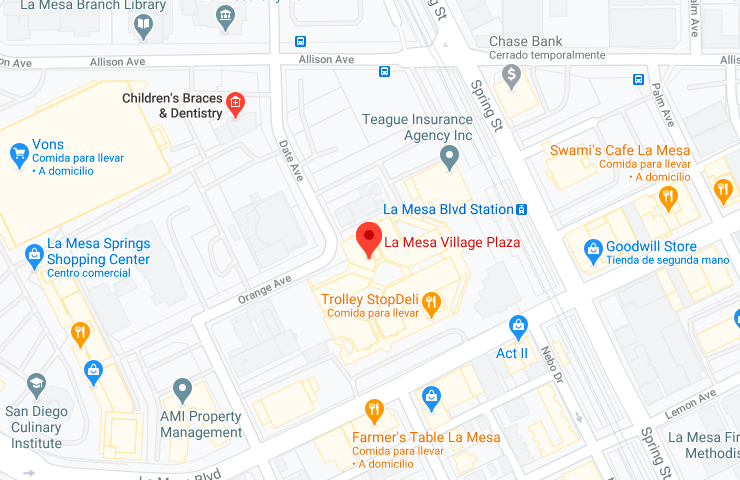 As a pediatric dentist, Dr. Surillo has to help many children deal with some common dental problems, such as tooth sensitivity, tooth decay, cavities, gingivitis, and other forms of gum disease, and correct some bad habits, such as excessive thumb-sucking. Just make sure to visit a pediatric dentist if your child has any discomfort in their mouth.

You should take your kid to a pediatric dentist as early as age 1 or when their first tooth erupts. However, you should keep in mind that pediatric dentists only take patients until they're 18 years old. After that, they should continue to visit a general dentist to receive all the help they'll require to maintain a healthy smile.

When it comes to their focus, pediatric dentists want to focus their attention on helping children achieve their best possible oral health status. The main goal is to help kids' teeth stay healthy. Likewise, pediatric dentists like to help children feel comfortable and safe when dealing with dental care professionals to promote good oral care habits.

Please keep in mind that thumb-sucking is not necessarily a bad thing for children. Instead, you should keep an eye out for your child's habits. If your kid continues to suck their thumb past age 4, you should consult with a pediatric dentist to check all the viable treatments to correct those bad habits and avoid additional problems with their dental development.

Dental sealants are an additional source of protection for your kids' teeth. They're not the only way to keep baby teeth as safe as possible. Please ask your child's pediatric dentist what will work best in their case. You should first focus on developing good oral hygiene habits to keep away tooth decay, and even if your child has dental sealants, you will still have to pay close attention to their oral hygiene routine.