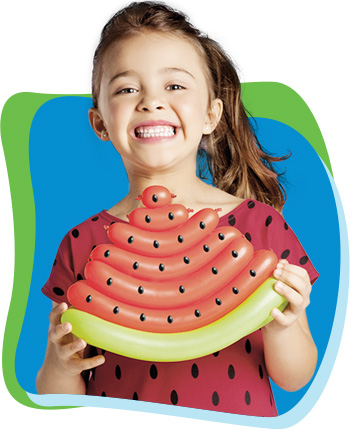 The dental health of children
Key to a lifetime of excellent dental health
Prevention as well as the early detection of potential problems. Dr. Surillo and Dr. Whitcomb, as well as the American Academy of Pediatric Dentistry recommends that your child's first visit to the pedodontist be around the time of their 1st birthday (or earlier if you have concerns). This allow your child to have the best chances at early detection of dental cavities as well as the recognition of any potential oral and/or facial developmental conditions.
At your child's first appointment, he/she is introduced to the dental profession in a progressive manner. A thorough dental examination will be done which encompasses an evaluation of their developing primary teeth as well as all of the supporting structures of their face and oral cavity. This is done in a minimally invasive fashion so that your child feels comfortable and safe, and is typically done while your child is in your lap.
Our pediatric dentists and staff are highly trained and experienced in handling children at this young age and are able to establish the first connection with them in such a way as to build on a relationship of trust. Teeth cleaning, fluoride treatments and x-rays are not typically necessary at this first appointment. These very valuable procedures will be introduced later in development, typically when your child is 2-3 years of age.
Subsequent Dental Check-ups
Most subsequent appointments for dental check-ups are done every six months after the initial dental exam. These recall appointments are arranged per the needs of your child's dental development but are usually 6 months apart. This allows our specialist to re-examine your child's teeth, jaws and face, monitor progress and detect any potential area of tooth decay. At around age 3, most children are agreeable to more invasive procedures such as dental cleanings, in-office fluoride treatments, and diagnostic x-rays. Our staff is highly skilled and empathetic and is usually successful in guiding and/or encouraging a child who is more apprehensive and fearful of such a step.
Most children who have met us at a younger age, transition very easily into this next step of cooperation without fear. It is also at around the age of 3 that we ask that you allow them to accompany our staff through the dental experience. Our office is totally designed around children, and this helps the undecided little ones grow another emotional step. Separation anxiety is not uncommon at this age in development, but most children are able to cope in a positive manner that is highly rewarded by our staff at the end of their appointment (and hopefully by the parent too).
If dental caries are diagnosed on your child's teeth, a separate restorative appointment would be scheduled with a specific professional recommendation by their dentist as to which treatment modality should be used for your child. Most children under the age of 8 will need some type of sedation or analgesia in order to allow them to better cope and/or reduce the anxiety or discomfort associated with dental treatments. The specific recommendations will depend on age, health, demeanor, coping skills, and extent of dental treatment needed.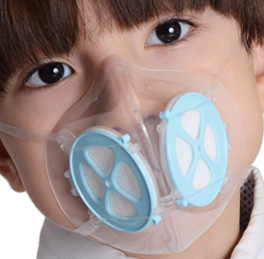 Nitrous Oxide Analgesia
Some children are given nitrous oxide/oxygen, or what you may know as laughing gas, to relax them for their dental appointment. Nitrous oxide/oxygen is a blend of two gases, oxygen and nitrous oxide. It is given through a small breathing mask, which is placed over the child's nose, allowing them to relax without putting them to sleep. The American Academy of Pediatric Dentistry recognizes this modality as a very safe and effective technique to use for treating children's dental needs. Nitrous oxide/oxygen is odorless but usually used with fruit-scented nasal masks. It is non-addictive and while inhaling nitrous oxide/oxygen, your child remains fully conscious and keeps all natural reflexes. When the procedure is done, it is quickly eliminated from the body via normal breathing.
Conscious Sedation
Conscious sedation is recommended for apprehensive children, very young children, and children with special needs. It is used to calm your child and to reduce the anxiety or discomfort associated with dental treatments. Your child may be quite drowsy, and may even fall asleep, but they will not become unconscious. Their airway protective reflexes remain intact.
There are a variety of different medications, which can be used for conscious sedation; the doctor will prescribe the medication best suited for your child's overall health and dental treatment recommendations. We will be happy to answer any questions you might have concerning the specific drugs we plan to give to your child.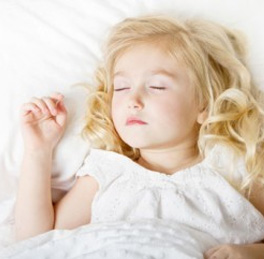 In Office General Anesthesia
If your child is unable to tolerate conscious sedation, or had extensive dental treatment needs, Drs. Surillo and Whitcomb may recommend In Office General Anesthesia via I.V. sedation. A Pediatric Anesthesiologist is present to administer general anesthesia and monitor your child in our office.
These highly trained physicians provide anesthesia to infants and children of all ages at Children's Hospital in San Diego and at the offices of many San Diego pedodontists (pediatric dentists.) All have subspecialty (fellowship) training in pediatric anesthesia and are board-certified by the American Board of Anesthesiology.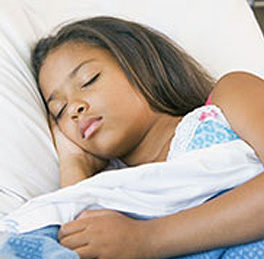 Outpatient General Anesthesia
Outpatient General Anesthesia is recommended for apprehensive children, very young children, and children with special needs that would not work well under conscious sedation or I.V. Sedation. General Anesthesia renders your child completely asleep. This would be the same as if he/she was having their tonsils removed, ear tubes, or hernia repaired. This is performed in a hospital or outpatient setting only. While the assumed risks are greater than that of other treatment options, if this is suggested for your child, the benefits of treatment this way have been deemed to outweigh the risks. Most pediatric medical literature places the risk of a serious reaction in the range of 1 in 25,000 to 1 in 200,000, far better than the assumed risk of even driving a car daily. The inherent risks if this is not chosen are multiple appointments, potential for physical restraint to complete treatment and possible emotional and/or physical injury to your child in order to complete their dental treatment. The risks of NO treatment include tooth pain, infection, swelling, the spread of new decay, damage to their developing adult teeth and possible life threatening hospitalization from a dental infection. Drs. Surillo and Whitcomb have current hospital-medical staff privileges at Children's Hospital, San Diego, which includes O.R., reserved privileges. Their highly qualified staff of pediatric anesthesiologist performs the general anesthesia.