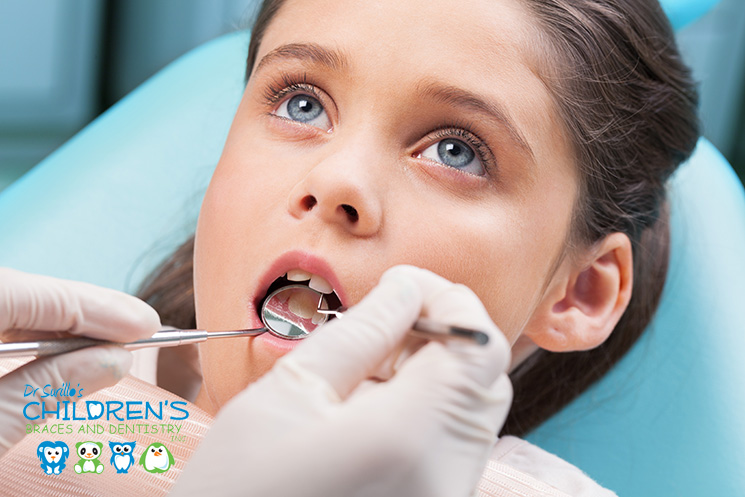 El Cajon, CA – You want the best for your children, and choosing the right dentist for them can ensure a lifetime of health. But, is it really necessary to find a pediatric dentist?
"Many parents ask this question," says Dr. Santiago Surillo, a pediatric dentist (also known as a pedodontist) and orthodontist in San Diego. "The short answer is yes, it can be a huge benefit to your child to see a dentist who specializes in pediatrics. I know for many parents it may seem easier to schedule family appointments all together, and your dentist may offer to treat your child. But a pediatric specialist is ideal."
Pediatric dentists have the specialized education and training in how to treat the developing teeth of your child. They will be trained to treat the unique issues that arise in children, such as early childhood caries, and will also understand the nuances of tooth and jaw growth.
But, more than that, pediatric dentists have experience dealing with children. It's what they do day in and day out, and that means they have the skills needed to help comfort and calm children. Their offices will be catered to ensuring the comfort of the child, and will often have amenities to help the child feel more relaxed before the appointment.
"We know that going to the dentist can be scary for everyone, even adults," says Dr. Surillo. "And pediatric dentists take this very seriously. Because we work with children every day, each member of our staff is trained to help ease fears and help children be as comfortable as possible during their appointment."
A pediatric dental office will also have the right equipment to properly treat your child. This includes knowledge of sedation techniques that can help put children at-ease for more serious work. A pediatric dentist and staff will also be trained to work with special needs children, so every child can receive highly compassionate, personalized dental care.
"We are also trained to work with parents on preventive dentistry," says Our La Mesa Pediatric Dentist Dr. Surillo. "Part of our job is wot work with the parents, and children as they grow older, on how to ensure a healthy smile for a lifetime. We can help parents with ensuring their children develop good eating habits; help children break bad habits, such as thumb-sucking or extended pacifier use; and help children develop a positive oral health routine."
You should begin a relationship with a pediatric dentist by your child's first birthday. By beginning this early, not only can your dentist help keep early childhood caries at bay, your child will be comfortable going to the dentist. Your pediatric dentist will be specially trained to treat any issues that may arise as your child gets older. Just as your child's pediatrician has unique knowledge in how to care for your child's growing body, a pediatric dentist will have unique knowledge in how to care for your child's developing smiles.
By developing a relationship with El Cajon pediatric dentist who is specially trained to treat your child and any issues that could arise, you are setting your child up for a lifetime of good oral health.