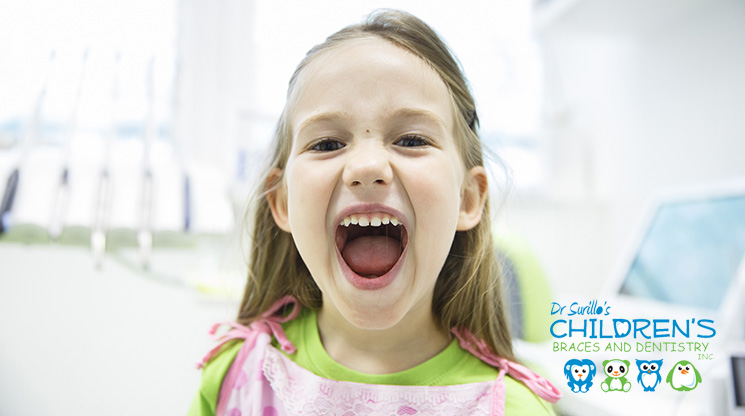 La Mesa, CA – February was National Children's Dental Health Month, making it the perfect time to talk about how to prepare your child for his or her first visit to the children's dentist.
"Visiting the dentist can be a source of anxiety for everyone, not just children," says children's dentist La Mesa Dr. Santiago Surillo. "For children especially, it's important for parents to prepare them for what to expect at the dentist's office to help ease their mind and get them ready."
Here are Dr. Surillo's top tips for preparing your child for the dentist.
Choose a pediatric dentist for your child.
Your first instinct may be to take your child to the same dentist you see. While your dentist is very well-trained, no doubt, it's a better idea to ensure your child sees a children's dentist. A dentist who treats only children will have the tools and tricks to work with even the most anxious child, and will have the demeanor and office catered to your child. Most pediatric dentist office work hard to make your child comfortable from the moment he or she steps in the office, and will have staff trained in how to care specifically for children.
Be sure you discuss with the dentist any medications your child may be taking, and any health issues that may impact the way your dentist provides care. Your dentist will need to know your child's medical history, including allergies, in order to provide the best care possible.
Prepare your child.
If you've been modeling good oral care at home and ensuring your child brushes and flosses properly, a visit to the dentist should be a breeze. But, it can help to explain beforehand what your child should expect. The first visit is typically short and relatively informal, meant more as a way to introduce your child to the office and the dentist. The dentist will examine your child, and your child's teeth will be cleaned. Then, the dentist will discuss proper care habits for home and offer any additional information on the health of your child's mouth. This will also be a time for questions and answers if you have any concerns. You can help your child feel more comfortable by talking positively about the dentist beforehand, reading books, and playing dentist with your child's favorite toys. If your child has a comfort toy, feel free to bring it along to the visit to make your child less anxious.
"If you make oral care a priority in your home, visiting the dentist will be natural and normal for your child," says Dr. Santiago Surillo. "It's important that parents put their anxieties aside to help ensure that their children have a positive relationship with the dentist. If you are nervous or anxious, that can rub off on your child. Keep an upbeat and positive attitude, and talk about the important role the dentist can play in keeping you healthy."
Your child should have his first visit with the dentist by the age of 1, or when the first tooth appears, and then every six.