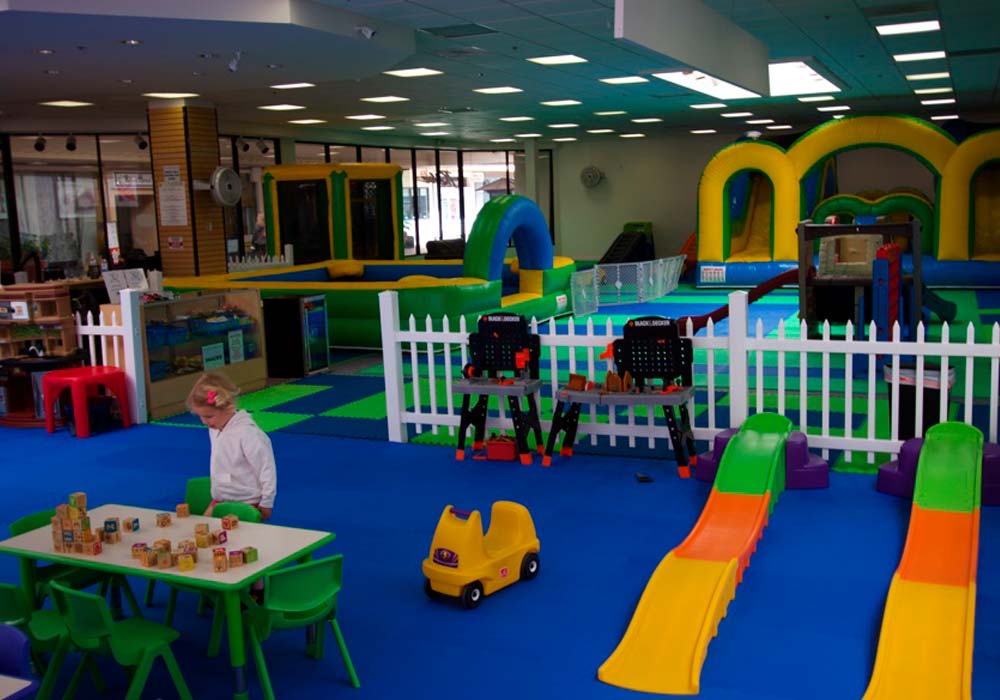 As a pediatric dental and orthodontic office in El Cajon, we love to hear our patients talk about all of the fun and kid-friendly things to do in the area! San Diego has so much to offer the families that live here, but we are especially proud of our very own El Cajon and its surrounding areas. If you're looking for a cool place to take your kids to for some extra special fun, check out some of these awesome kid-friendly El Cajon spots!
A Playground is an awesome place for kids to log some active playtime indoors! The playground features ball pits, inflatables, bounce houses, slides, and other super fun play equipment. If this is a place that your family frequents a lot, consider purchasing a season pass for your child! They offer free play time every day, birthday parties, and summer camps. Your little ones are sure to love it!
Need a break during your shopping trip at Parkway Plaza? Le Funland is a convenient place to take a rest while your kids run around in a safe and kid-friendly environment. Le Funland is an indoor soft playground for children 50 inches or over in height to play. Children must be accompanied by an adult while enjoying Le Funland. What a perfect treat for enduring a shopping trip! 
The Ninja Factory is another great indoor play spot for kids to get active – ninja style! The Ninja Factory features obstacle courses so that kids can live out their American Ninja Warrior dreams. You can also host your child's next birthday party here, so if you've got an athletic kid on your hands you know where to celebrate! They've got plenty of party package options, so you can choose the one that works best for you.
San Diego Gym Bus
The San Diego Gym Bus is a very unique local business that offers programs designed to boost confidence and provide safe and fun challenges for children that build up their strength and coordination. Kids ages 2-5 get the chance to work on their social skills and work closely with instructors who are trained in working with different stages of child development, as well as developmental delays. The San Diego Gym Bus offers on-site programs for preschools as well as summer and after-school programs!
Yoga Rascals serves the San Diego community through a variety of awesome programs. They offer yoga classes for all different ages, including family yoga, yoga for teens, preschool yoga, and after-school yoga programs for elementary school students! Grab your kids and try out a family class, or sit back and let them burn some energy and do some fun and mindful exercise.
We hope that some of these local places can bring some family-friendly fun into all our patients' lives! Between all of these fun plans, don't forget to schedule your child's next pediatric dental or orthodontic appointment with us. We'll see you soon!