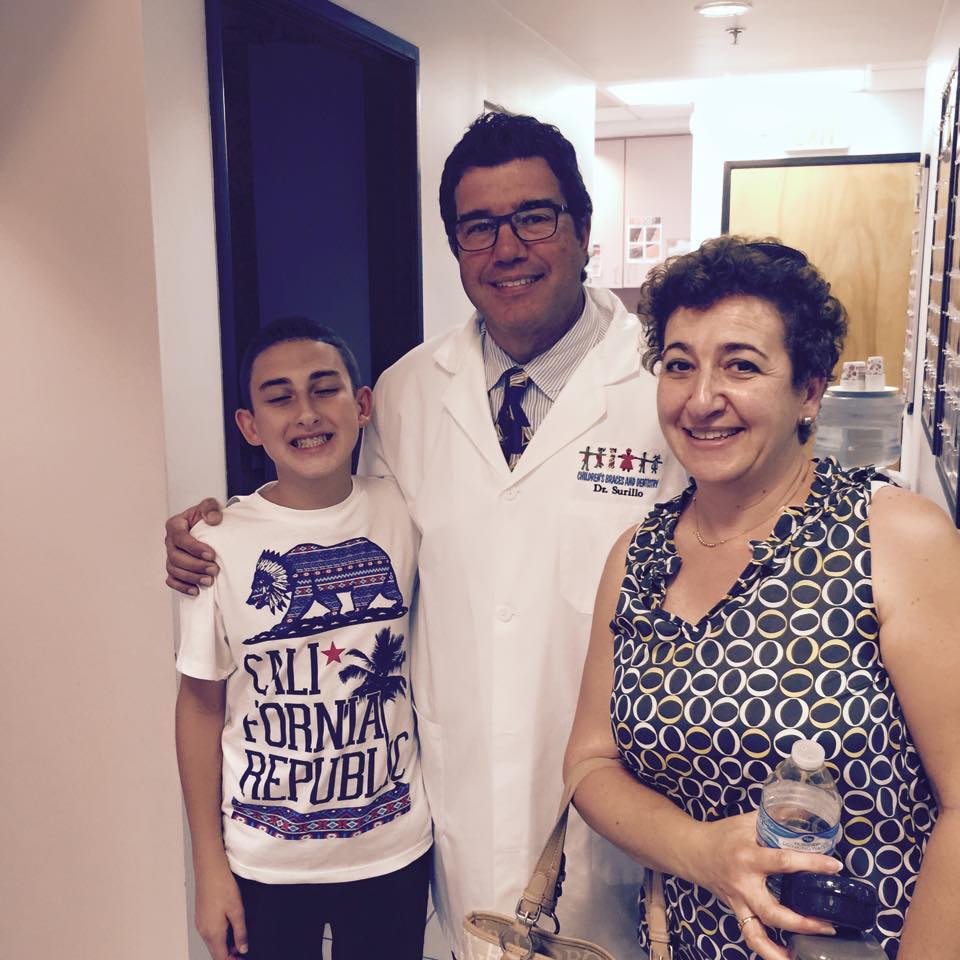 La Mesa, CA – Are you thinking about scheduling an orthodontic consultation for your child, but aren't sure what to expect? Dr. Santiago Surillo, a La Mesa pediatric dentist and certified orthodontist, explains what parents and children can expect.
"Our practice is unique in the dental and orthodontics world because we have a pediatric dentist and an orthodontist under the same roof," says Dr. Surillo. "This makes information transfer for our patients simple, because we're all here, and hopefully, if your child has been coming to us for dental care, they will already be comfortable in our office. This makes the transition to orthodontic care seamless."
By the time patients of Dr. Surillo's are ready for an orthodontic consultation, they are already a part of the clinic's family. But, orthodontics is still new, so it's important that they, and their parents, know what to expect.
The main things to expect at any orthodontic consultation are:
A review of medical and dental history
An oral examination, and X-rays and digital photos if necessary
An outline of treatment options, if treatment is indicated
Question and answers about treatment plan options
Explanation of all costs associated with treatment, insurance options, payment plans available
"It is recommended that children see an orthodontist for the first time at the age of seven," says Dr. Surillo. "This allows us to get an understanding of any issues that may be happening in the mouth, how the permanent teeth are erupting, how the jaw is growing, etc. If we notice an issue, we will talk to you about what we think the best course of action is to ensure your child spends the least amount of time in treatment, and will have the most beautiful and healthy smile at the end."
One of the most important parts of the consultation is the question and answer period. Every orthodontist should welcome this discussion, and take the time to answer any questions or concerns you may have about treatment.
While the first consultation is recommended at the age of seven, that does not necessarily mean your child will need treatment at that time. Some issues are best treated at an early age to prevent more serious issues from coming up later. For other patients, the orthodontist may recommend monitoring the child's growth and holding off on treatment for a later date. And some lucky patients never require orthodontic work at all.
Your orthodontist and/or the staff should also discuss financial obligations associated with treatment. While the initial consultation is free, there will be a cost associated with the treatment plan. Before agreeing to treatment, it's important to be sure you have an understanding of the financial aspect. A staff member should also be able to help you with determining what amount, if any, your insurance may cover, as well as payment plans that are available.
When making the decision to undergo treatment, the most important thing is to choose the orthodontist with whom you are most comfortable, and who you trust the care of your child to. The beauty of having treatment performed by a dual practice clinic is that children have already creating a trusting relationship with the staff, thanks to already being a part of the family for their dental treatment.
If you are ready to join the family of Dr. Surillo's Children's Braces and Dentistry, schedule a consultation today.