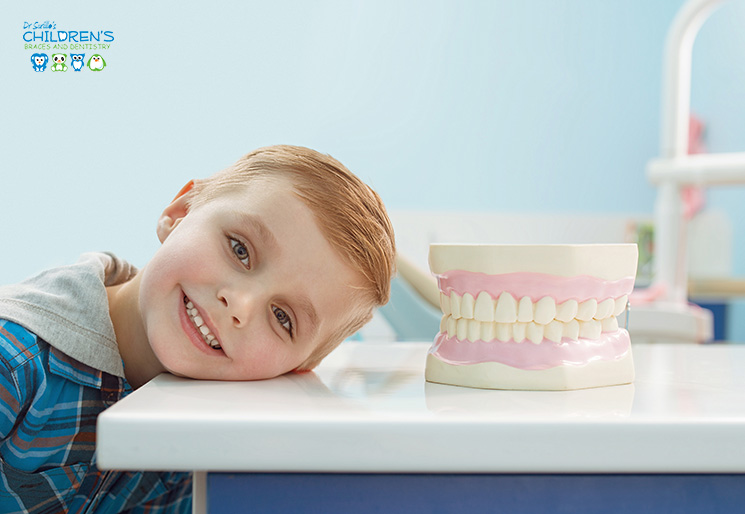 Pediatric Dentists La Mesa, CA –
Dr. Santiago Surillo is board certified orthodontist and a pediatric dentist in San Diego with decades of experience treating children and teenagers. Thanks to his vast experience and continuous education, you can rest assured that your child will receive the best treatment possible while simultaneously having a great experience at the dentist's office to fight off the most common dental health problems in kids.
Education
All dentists start out in the same place – an accredited dental school program. After graduating with their dental degree and at least one year of residency, a general dentist goes on to start practicing dentistry. A pediatric dentist, however, goes on to two to three years of additional specialty training. During this training, a La Mesa pediatric dentist will learn about the unique dental needs and issues of children. This includes learning how to deal with children's behavior, including children with special needs, and how to create a comfortable and welcoming environment for even the youngest patients.
General dentists may treat patients of all ages, but most of their education focuses on adults, meaning that they gear most of their practice toward them. As a result, only a small percentage of their patients are children. Thus, they don't always have the necessary demeanor or experience to treat children and help them understand the procedure they will go through. Pediatric dentists, on the other hand, deal specifically with children and are better suited to deal with their dental issues. Because of this same reason, most pediatric dentist patients are 18 or under unless they have a special condition.
Pediatric Dentistry Treatments
Pediatric dentists focus on treating only children, so you can rest easy knowing that no matter what issue your child may face, a welcoming, knowledgeable, and experienced dental professional will perform the treatment that is best for them. Treating children often come with unique issues, such as anxiety. Pediatric dentists learn how to make kids feel safe and comfortable because they know a positive dental experience sets children up for a lifetime of good oral health.
Here we'll explain some of the pediatric treatments done at Dr. Surillo's Children's Braces and Dentistry.
Dental Crowns
Although dental crowns are commonly found in adults, there are some kids who benefit from them. Whether it is because of tooth decay, teeth grinding,  or an accident, some children will damage their teeth beyond repair. To give them back their beautiful smile, pediatric dentists use dental crowns as a means to cover and support the damaged tooth.
The process of applying dental crowns is pretty straightforward. First, your pediatric dentist will take x-rays of the damaged tooth and its surroundings to check for any other underlying issues. They will then file down the tooth so that the dental crown can fit on top of it without standing out from the rest. Afterward, they need to take an impression of your filled-down tooth so that your dental cap fits snuggly over it. Finally, your pediatric dentist cements the crown in place to give your child a renewed, beautiful, and healthy smile.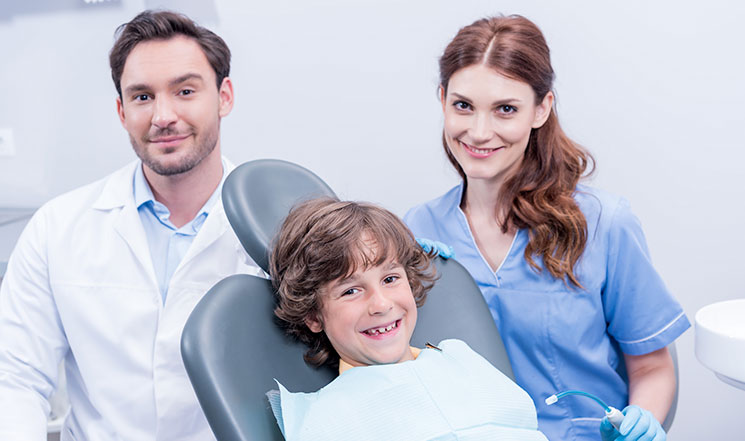 Tooth Extractions
During this procedure, pediatric dentists first take x-rays of the tooth that needs removal to determine how they will proceed with the extraction. They then explain the process to the child patient to make them as comfortable as possible with the procedure. You can rest assured that your children won't feel any pain thanks to the use of anesthesia and that the pediatric dentist in charge will make sure that your child has the best experience possible.
Remember, it is important to maintain good care of the wound after the tooth extraction; this includes following a soft foods diet for the first few days of recovery.
Pulpectomy
A pulpectomy is a procedure in which the dentist removes the pulp in a patient's crown and root to then replace it with a stronger filling. Kids may need a pulpectomy if they suffer from severe pulp inflammation, tooth decay, etc. Not removing all the infected pulp in a patient's teeth can lead to the infection spreading, causing even more pain and damage to the patient.
Dental Insurance
Ultimately, pediatric dentistry can be a more expensive option when compared to general dentistry. However, the cost-benefit relationship clearly shows that the additional training, specialized equipment, and experience your kids' dentist has are well worth it. When you invest in your child's dental care, you get peace of mind you can't get with general dentists.
Additionally, every parent can use dental insurance or dental discount plans to keep the cost of dental care at a minimum. Insurance plans can cover from 50% to up to 100% of the cost of a dental procedure, while dental discount plans cover up to around 60% but at a lower monthly cost than insurance.
Keep Your Kid's Smile Healthy
Here at Dr. Surillo's Children's Braces and Dentistry, we dedicate ourselves to maintaining your kid's smile as healthy and beautiful as ever for the present and the upcoming years. Schedule an appointment with us here and give your children the dental care they deserve.