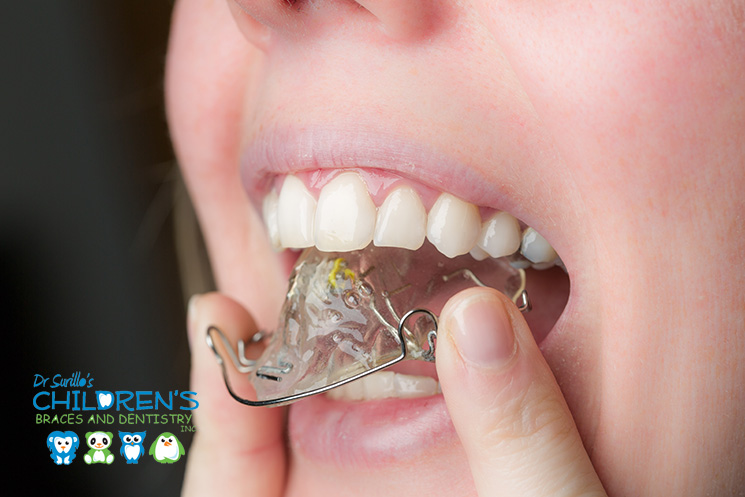 San Diego, CA – You're probably looking forward to celebrating on the day your braces come off. It's an exciting moment, but it doesn't mean your orthodontic treatment has ended. When your braces are removed, you enter what is known as the retention phase, where you'll need to wear a retainer to ensure your smile stays as beautiful as the day your braces were taken off.
"You worked hard during the months you were in braces, and the new smile proves it," says San Diego orthodontist Dr. Santiago Surillo. "But all that work can go to waste if you don't wear your retainer as prescribed by your orthodontist."
This is especially important in the weeks and months immediately following having your braces removed. The ligaments and tissues that hold your teeth in place are elastic and won't be used to their new locations yet. The retainer ensures your teeth are held in place while the tissues of your mouth settle in their new locations, too. Without a retainer, your teeth will begin to shift back to where they were before.
"As we age, our teeth do naturally shift some on their own," says Dr. Surillo. "But, wearing your retainer can help ensure that any shifting that does occur is minimal and you can keep the straight smile you have after braces."
The amount of time you'll need to wear your retainer depends on your individual situation. The risk of relapse is highest in the months immediately following braces removal, so your orthodontist will probably ask you to wear your retainer around the clock, removing it only to eat, during these first months.
Some orthodontists may then recommend wearing your retainer only at night, but other patients may need to wear theirs around the clock for a bit longer. Just as every patient's length of time in braces is different, each patient's recommended retainer wear will be different. So that means you can't adjust your retainer wear because your best friend did.
"I recommend overnight retainer wear for life," says Dr. Surillo. "We can't predict when teeth might start to shift as you get older, so the only way to ensure your current smile remains is to wear your retainer."
Retainer wear is one of the most important pieces of your orthodontic treatment. If you forget to wear your retainer for an extended period of time, chances are good that it will no longer fit as it should. In this case, you'll need to schedule an appointment with your orthodontist to have a new retainer made to ensure your bite remains stable and effective.
Shifting of your teeth is normal as you age, but continuing to wear your retainer as directed by your orthodontist can ensure that this shifting is minimal and that your smile remains as straight and beautiful as it did the day your braces were removed.