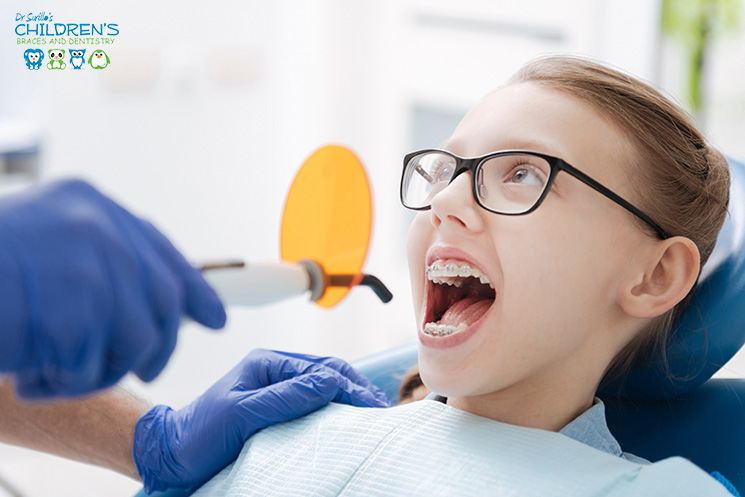 San Diego, CA – Orthodontic treatment is a big step in a child's life. Treatment can provide a healthier, prettier smile that can improve your child's oral health and self-esteem. But, how can you be sure you're choosing the right orthodontist for your family? Dr. Santiago Surillo is a pediatric dentist and orthodontist, and he offers some tips for finding the best orthodontist.
Is the person you are seeing a certified orthodontist? There are many orthodontists, and even regular dentists offering some form of orthodontic treatment, out there. But, making sure your child sees a certified orthodontist will ensure the highest level of care possible. Certification signifies that an orthodontist is committed to excellence. You can rest a bit easier knowing your child is in experienced, knowledgeable hands.
Is the first consultation complimentary? Most orthodontists will offer a free initial consultation. This is helpful because it allows you the opportunity to get to know the orthodontist and staff and determine if you feel comfortable in the office, before feeling that you are financially committed to a practice.
Does the orthodontist clearly explain the diagnosis and treatment options? The orthodontist and staff should be able to explain the issues your child has in a clear way that both you and your child can understand. The orthodontist should also be able to offer an explanation of treatment options available and which is the most ideal for your child.
Is the treatment plan customized? No two malocclusions are exactly the same, and no two mouths will respond in exactly the same way to treatment. Your child's orthodontist should offer a completely customized treatment plan that takes into account his or her unique situation.
Does the office have a financial coordinator that can clearly explain the costs associated with treatment? Be sure the fee you are quoted includes everything required for treatment, including retainers, and that it doesn't contain any hidden fees. Before treatment begins, you should have a clear understanding of your financial obligations, and have a plan in place with the office to meet those obligations. Most orthodontists will offer flexible payment plans, and many often offer low or no-interest financing. A financial coordinator on staff can also help ensure you are getting all of the insurance benefits available to you.
Does the office utilize the latest technology and treatment options? Technology changes rapidly, and you want to be sure your orthodontist is on the cutting edge. 3D imaging can offer the most customized treatment available, and even standard metal braces are more high-tech than ever. Be sure your orthodontist uses the latest technology to ensure your child receives the most effective treatment.
Does the office offer convenient appointments? Your child will be spending a good amount of time at the orthodontic office during the course of treatment, so be sure the office offers convenient appointments that can work around school, extracurricular, and work schedules.
Does the orthodontist offer real patient testimonials? Don't be afraid to ask your orthodontist for before and after photos to see the results of real patients. A great orthodontist will want to show off their work and help you envision what your child's end result will be.
Are you and your child comfortable with the orthodontist and staff? You'll be spending plenty of time together, so be sure your child feels comfortable in the office. Many orthodontists will offer special amenities to help patients feel comfortable, but at the end of the day, all the bells and whistles can't replace whether you feel welcomed by the orthodontic staff. Be sure you are happy with the relationship between you and your child.
Is the staff experienced? Your child will be seeing assistants in addition to the orthodontist, so it's important to be sure they are experienced and knowledgeable, too.
"Finding the right orthodontist for you doesn't have to be hit or miss," says Dr. Surillo. "If you know what to look for, you can find an experienced, compassionate orthodontist who can offer your child the highest level of care available."
Dr. Surillo is not only a board-certified orthodontist, but he is also a pediatric dentist. That means he begins seeing children as young as one and therefore knows exactly how a child's smile is taking shape. He has the unique history and knowledge to spot issues as they emerge, and can begin treatment at exactly the right time to have the most impact. To schedule your complimentary appointment today, contact us at Children's Braces and Dentistry at 619-461-6166.