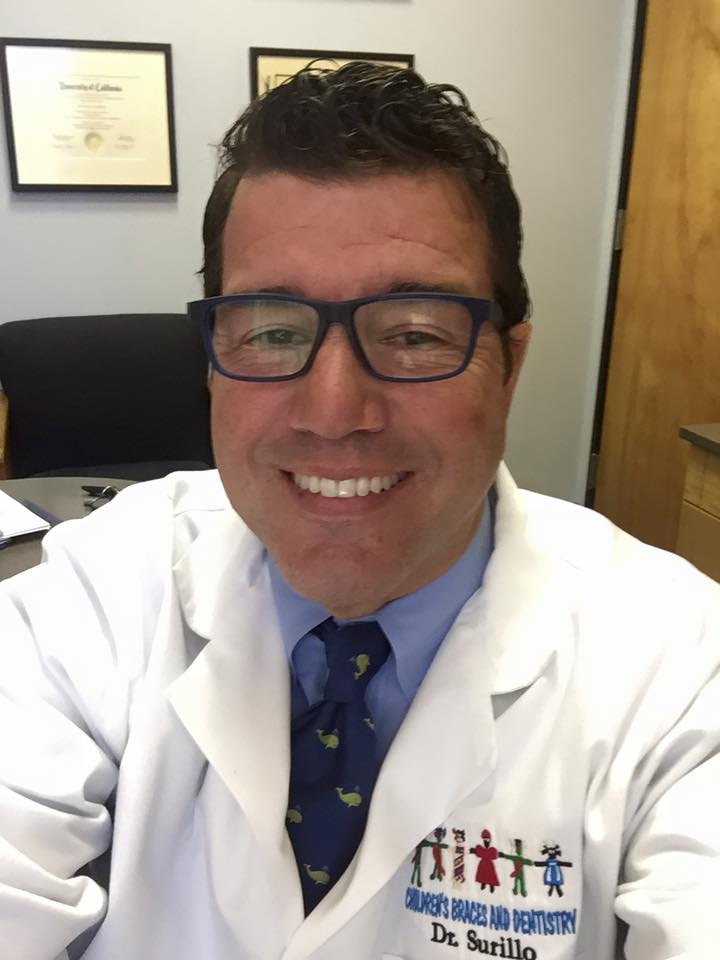 La Mesa, CA – If you are a parent, you probably already know the importance of maintaining dental check-ups for your child. Beginning by the age of one, your child should see a dentist every six months. But are you trusting your child's care to a pedodontist? If not, Dr. Santiago Surillo explains why you should.
"My practice is dedicated to serving children, and while many dental offices also serve children, only one that specializes in pediatrics is specifically dedicated to the needs of children," says Dr. Surillo, who serve children in La Mesa. "This is an important distinction because pediatric dentists are around children all day, every single day. We love children and love working with them, and our offices often reflect that."
Here are Dr. Surillo's top reasons why parents should trust their child's dental care to a pedodontist (pediatric dentist.)
A pediatric dentist typically has more training than a general dentist. This is because a pediatric dentist will have to spend additional years learning about sedation for children, as well as hospital dentistry. Pedodontists have to learn how to care for children of all ages, including infants and children with special needs. The average pediatric dentist spends an additional two to three years in specialty training before they can be recognized as a pediatric dentist by the American Dental Association.
A pediatric dental office is designed with your child in mind. Dentists know that their offices can be scary places. An office that caters to children will provide an environment in which children can immediately feel at home. The waiting area and treatment areas will be designed to help your child feel comfortable.
The staff will all be trained to work with children. In a general dentist's office, children may be treated, but they most likely aren't the primary age group treated in the office. In a pediatric dentist's office, children are all the staff works with, every single day. The staff will all be trained to work with children and to help your child feel safe and comfortable in the office.
A dentist who treats only children will be well-versed in correcting any oral health issues your child faces including dentofacial growth problems. Early childhood caries is currently the number one chronic condition affecting American children. A pediatric dentist will have the skill and knowledge to treat the condition promptly and set in motion a prevention program to prevent more serious dental problems in the future.
Pediatric dentists and their staff are focused on prevention, including habit counseling, to ensure children have healthy mouths for life. If your child sucks his thumb or uses a pacifier, who better to offer advice on how to break the habit than someone who has probably helped hundreds of parents in similar situations?
While many families see very well-trained and caring family dentists, there are great benefits to having your child see a pediatric dentist. If your child has not yet established a dental home, consider scheduling an appointment with Dr. Surillo today.

To learn more about pediatric dentistry, or to schedule an appointment, contact us at Children's Braces and Dentistry today at 619-461-6166.